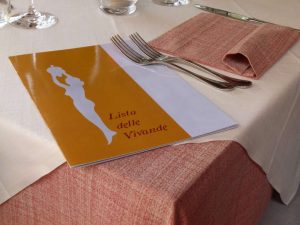 The bill of fare includes classic dishes of Piedmont cuisine / Monferrato, some dishes Italian and Mediterranean cuisine, without neglecting the fish which is inserted in the various sections of the menu.
Le pasta, gnocchi and filled pasta (ravioli, full, etc.) are packed with high-quality organic flour and oil used in different preparations comes from the mills selected Ligurian.
The same care is used for the selection of meat fish and other raw materials.
| | |
| --- | --- |
| | |
N.B.: For any information about the ALLERGENS you can see the appropriate documentation to be provided, on demand, by the staff on duty.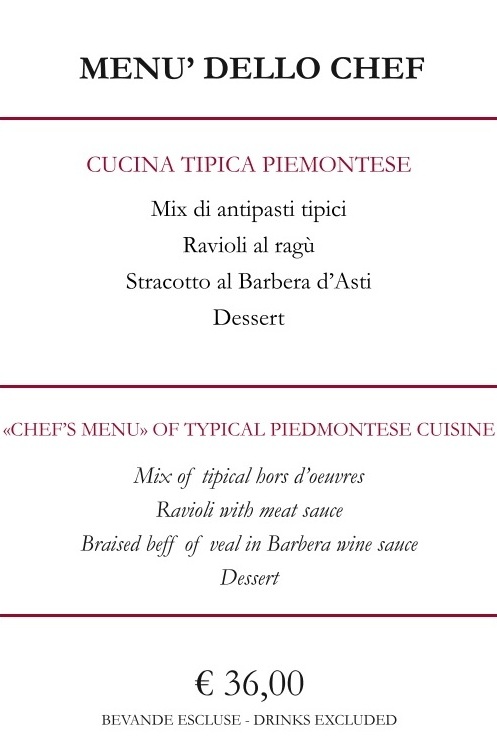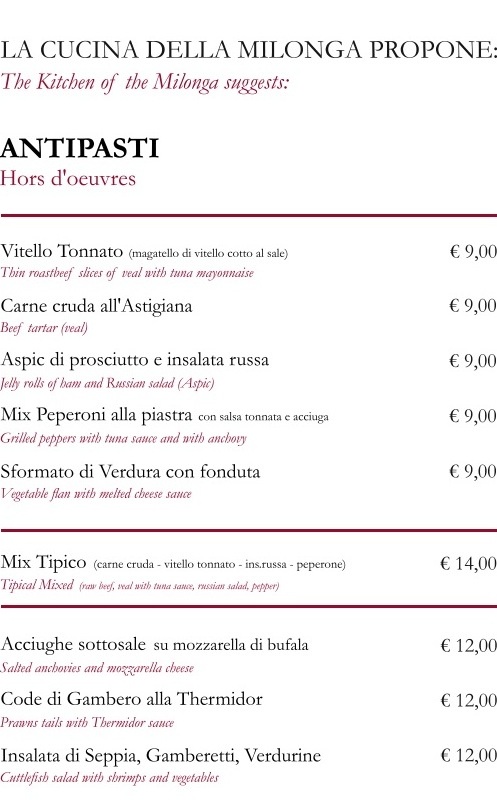 Dessert

tiramisu

tiramisu (traditional-classic)

€ 6,00
Tarte Tatin with vanilla ice cream

Caramelised apple tart with vanilla ice cream

€ 6,00
Cassata Piedmont

Piedmont cream parfait with candied fruit and chocolate

€ 6,00
Panna cotta

Panna cotta

€ 6,00
Catalan cream

Catalan cream (similar to a creme caramel)

€ 6,00
Bunet

Chocolate pudding Piedmontese style

€ 6,00
Vanilla ice cream cup

with dried fruit crumble

Vanilla ice cream cup with dried fruit crumble

€ 6,00
Hazelnut cake with zabaglione ice cream

Hazelnut cake with cold eggnog

€ 6,00
Lemon sorbet

Lemon Sorbet

€ 5,00