Christmas menu 2023
Osteria aperitif
Octopus and potato pie with shrimps
Loin of pork in tartar sauce
Cardoon flan with anchovy sauce
Royal Risotto (saffron and veal meatballs)
Ricotta and Borage Ravioli
Capon roll with sweet and sour carrots
Nougat semifreddo with Panettone
Price: 60 € (Wines included by the Sommelier)
New Year's Eve Menu 2024
Osteria aperitif
Shrimp cocktail in American sauce
Terrine of duck with orange
Artichoke flan with Raschera fondue
Risotto with porcini mushrooms
Ricotta and borage ravioli
Pork sausage with lentils
Nougat semifreddo with Panettone
Price: 75 € (Wines included by the Sommelier)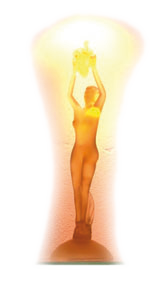 The ristorante "Osteria La Milonga" It was born in October 2005, the careful renovation of an old country house set in a manor house, owned by the owner, in an enviable panoramic position immersed in the Monferrato countryside, vineyards that give the hills look neat and charming.
The restaurant is located in the center of the town of Agliano Terme, in the province of Asti, town rich in tradition, known for its wine Barbera, for effective thermal waters and particularly the traditions of simplicity and authenticity of the cuisine features Aglianese.
L'Osteria It is overlooking a large park with swimming pool and summer gazebo where you can dine outdoors and is equipped with cozy dining rooms that can accommodate about 70 people.
The kitchen offers refined seasonal dishes recovered from the culinary traditions of the region, not without influences from Liguria.
In the beautiful wine cellar, They are shelves and exhibitors space with the best labels of local wines and countryside of Asti.